Writers' Workshop DIY
DIY Ebook Publishing
Saturday, March 7, 10 am to 3:00 pm

Location:  Hera Hub Carlsbad, 5205 Avenida Encinas, Suite A, Carlsbad, CA 92008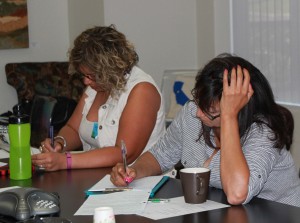 Testimonials
"Specific steps on how to proceed successfully with ease."
 "Went by very fast because it was so informative and interesting!"
"Excellent ideas and practical Do's and Don't's. Wish I'd had this workshop a year ago!"
Morning Session:  Learn How to Format Your Ebook
It is possible to design and produce a simple ebook and print book if you are not afraid of technology and you have patience and persistence. L.C. Scott of eFrog Press pulls back the curtain on the mysterious process of publication for indie authors. Learn some tips that will save you hours of frustration during your publishing journey.
Ebook formatting
Cleaning up your file
Why you should put front matter in the back
How to format photos
Presenter:  L.C. Scott, founder of eFrog Press, is a writing teacher, an editor and author of the children's book, Hershey.
Lunch Included:  Enjoy a healthy, delicious lunch while networking with other writers.
Afternoon Session:  Learn How to Sell Ebooks Online from ISBN to Distribution

Your ebook is formatted, now what? Learn options for obtaining an ISBN and decide if you really need one. The ebook publishing process will be demystified and the following topics will be covered: pricing, key words, categories, book description, and cover considerations.
Explore publishing options including Amazon, Apple, Barnes & Nobel, Smashwords and more!
Registration (includes lunch) $225
Early Bird Discount: $195 — (coupon code EarlyBird) expires March 1
Hera Hub Members $185 — expires March 1  (coupon code herahub)
At the Door (if space allows–check website) $250
Refund Policy: 50% refund until March 1. No refunds after March 5.
Take the Leap.  Register while there is still space.
What to Bring: These are hands-on writing workshops so come prepared to write. Bring a pad of paper and pencil or pen or your laptop.