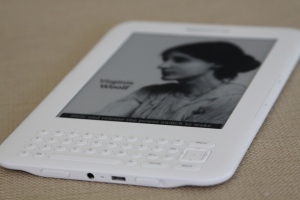 eFrog Press provides one-stop shopping for authors who want to publish an ebook. Our team will seamlessly move your manuscript through the process— from editing to final product—much like a traditional publisher handles a print title. However, unlike a traditional publisher, we do not limit your royalties. Instead, you select the services you need and pay a competitive price for outstanding service.
Editors
Our editors have years of experience in traditional publishing houses and all have degrees in journalism or English. You will benefit from their trained "eagle eyes" as they polish your manuscript. We use The Chicago Manual of Style, 16th edition, and the Merriam-Webster Collegiate Dictionary, 11th edition, when editing your work. In addition, we create a custom style sheet for fiction titles for you.
Conversion/Formatting
We convert your manuscript by hand and include a linked table of contents. Too many ebooks have stray code, blank pages, and links that do not work. We take pride in our work and strive to give you an ebook you can take pride in. If little gremlins get by us, we will happily make the corrections and give you a fresh file.
Cover Design
Your professionally designed cover will look good both as a thumbnail and a large image. We know which fonts are easy to read in a computer catalog and we will work with you to come up with a design that represents your title and pleases you.
Social Media Marketing
Our social media coach has experience in both publishing and social media. When you are selling an ebook online, it is important to tap into online marketing strategies. Our social media coach will conference with you and help you select a social media channel after considering factors such as your comfort with technology, the genre of your book, the time you want to spend on marketing, and, perhaps most important, where your readers can be found. Our coach will help you create your first post or tweets or ? and then edit the next efforts, and, finally, develop a social media marketing schedule with you that let's you connect with your readers but still have time to write!