An American Saga: Tales of Five Generations Feuding through the Centuries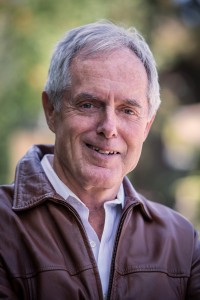 Richard Fitchen, BA MA MLIS PhD, was a firefighter and National Guardsman before teaching at the University of Washington and the University of California (Berkeley and Santa Barbara). He served as the social sciences bibliographer in Yale University's Libraries and retired as bibliographer and reference department head at the Stanford University Libraries. He now writes full time and enjoys traveling with family.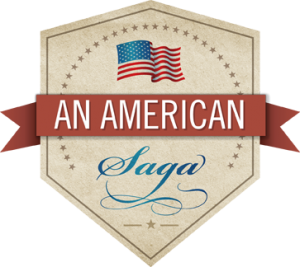 The final volume in the sweeping  An American Saga series has just been published! Imagine five stories that span the pageant of America's national history, each story based on a new generation of two families locked in mortal conflict. These stories reveal how the protagonists exploit new technologies that dominated America's development.  Use of wind power in the eighteenth century, steam power in the nineteenth, and internal-combustion engine power in the twentieth present a background against which America's unique social, economic, legal, and political portrait is celebrated in this series.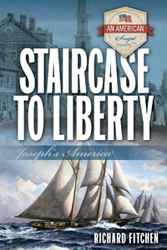 In the first book, Staircase to Liberty: Joseph's America, Britain still rules America. Joseph LaBarre's parents and siblings are brutally massacred in Acadian Maine and Joseph is abducted into the Royal Navy. Starting anew in Philadelphia, he takes back a large schooner stolen from his family by the murderous Angus Cameron. Joseph arms his schooner with cannons, and French admirals teach him how to attack Britain's powerful warships. When Joseph's trading business is threatened by London, he convinces patriot leaders including Washington and Jefferson that unfettered trade is necessary to achieve liberty. Meanwhile, Cameron plots to destroy Joseph and to cripple the fledgling United States.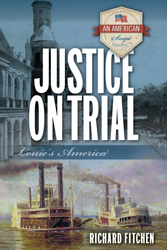 In the second book, Justice on Trial: Louie's America, Louisiana is America's booming frontier. Louie LaBarre makes New Orleans his base for steamboat river trade, a new bank, and grand sugar plantations. Domineering King Cameron launches military, political and legal attacks against Louie. Their rivalry is intense, but only one titan will control the rich cotton trade and thus decide the fate of slavery. Louie's passion for a beautiful collared Creole and his daring intrigues in Cuba lead to trouble, and Cameron's cronies move in for the kill.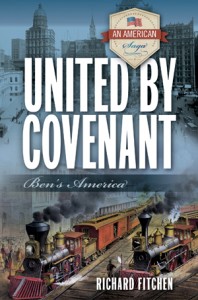 Book three, United by Covenant: Ben's America, opens with Ben LaBarre as a young minister in Connecticut. He was raised in the south and is burdened by circumstances of his mixed race but driven by purpose. In New York City, he launches crusading magazines that bring readers face to face with the most important contemporary figures defining America's experience with railroads while overcoming civil war, adjusting to massive immigration, and managing ruthless industrialists. Despite his public achievements, Ben faces terrible personal loss and sacrifices that spill over onto a new generation.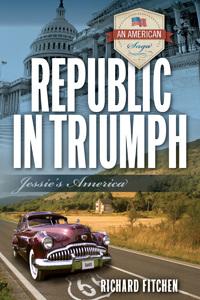 The fourth book, Republic in Triumph: Jessie's America, brings readers to twentieth century growth of business and government. Jessie LaBarre is an indomitable and courageous attorney who advises presidents and CEOs, and she paves the way for America's revolutionary development of automobiles and airplanes. She also spurs the growth of civil liberties, labor relations, women's rights, and collective security. Readers meet leading men and women of the tumultuous decades from Theodore Roosevelt to Lyndon Johnson. Subversive and racist Cameron men plot to destroy Jessie and her family.  She wins convictions against some of them, but a ruthless new generation of enemies extracts a terrible price.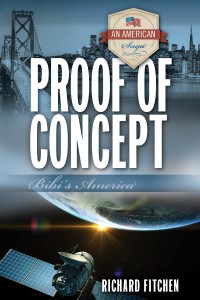 The fifth and final book, Proof of Concept: Bibi's America, opens with an insane serial killer stalking Bibi LaBarre, who also suffers the loss of trusted partners. But she perseveres as an angel investor supporting tech entrepreneurs in Silicon Valley, and she promotes nonprofits and NGOs. Her personal life is blighted by tragedies and self-doubts that she must surmount to find joy. One of the Camerons appears to help her, though he's really helping his family, but a next-generation Cameron rises to challenge Bibi's vision for the future and to subvert humanity.
All five volumes in An American Saga series are available in paperback and ebook through Amazon. Richard Fitchen delights in making history come to life through story. Learn more about his writing in his blog post My publishing journey writing historical fiction and in a newspaper interview: "Encinitas author's books portray sweeping story of America." Visit RichardFitchen.com for more information.