Banish the Keys Talk! Welcome to Freewheeling
This week author and gerontologist Judi Bonilla writes about a topic of great concern to many–how to remain independent as we age. Freewheeling After Sixty is a book that provides answers from a well informed source. Read on for Judi Bonilla's advice on a timely topic.
Banish Keys Talk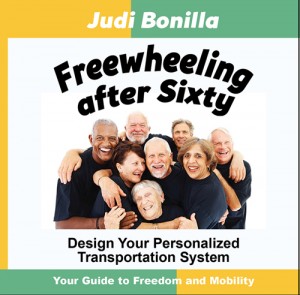 Did you really say banish the keys talk? Why yes I did because "Let me talk to my parents about giving up driving," said no one ever!
Freewheeling After Sixty is written with two readers in mind. First, the age forty-something adult child with seventy-year-old parents. Second, the sixty-year-old eager to stay independent in retirement.
One Message for Two Readers
For the adult child, this book gives insight into the subtle changes of aging. Information on resources and a system to develop a transportation strategy for a family member. In addition, this reader will benefit from learning how they can improve their community and lifestyle choices.
On the other hand, the book speaks to thoughtful adults who wants to maintain their independence in older age.  For this reader, the book introduces the concept of interdependence and the importance of connection. In addition, the reader will better understand the transportation infrastructure.
Changing the Conversation
Currently, many books take a paternalistic attitude toward older drivers. That voice no longer connects to older adults and their families. You see now we have a population of drivers who may have over seven decades of experience behind the wheel. They travel, they take Zumba classes, they date, and they also drive. Those now entering older age want to retain their freedom and mobility.
In Freewheeling after Sixty, both groups of readers learn the value and place community offers in their quality of life. With a community comes a built-in structure eliminating the keys talk. Freewheeling is a real solution for an emotional conversation that all participants dread. Click HERE for a book preview.
A  Resource for Families and Older Drivers
Each chapter of the book offers readers details and information on driving and senior transportation resources. Chapter titles include:
What you must know about driving
Alternative Transportation Resources
The Future of Communities and Transportation
In addition, Freewheeling After Sixty engages readers online and offers additional resources. Individuals who register the book have access to planners, templates, and an online private Facebook Group.
More than a Book
Freewheeling after Sixty is also part of a movement focused on changing the stereotypes of aging through connections. The goal of the Freewheeling Movement is to engage 40,000 older drivers by 2020 in their transportation options. The aim of this bold goal is to organically influence the generations connected to these drivers. Through raising, awareness, communities can build transportation that serves all its residents at any age.
About the Author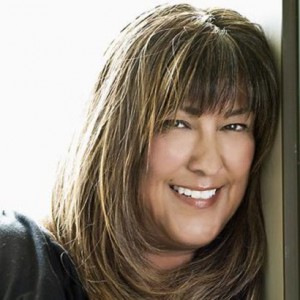 Currently, Judi Bonilla is the Director of Program Innovation at Advocates For Aging. She is the first gerontologist to speak at South by Southwest (SXSW). Judi has also spoken at the American Society Aging and Certified Senior Advisors conferences. She served as a fellow for Hispanics in Philanthropy and Senior Service America. Judi is the author of Freewheeling After Sixty, a book for older drivers. In addition, the City of San Diego honored her for launching Older Driver Safety Awareness Week.
Judi Bonilla