Jesse Owens: Another Look at an Olympic Champion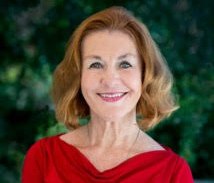 Judith Josephson loves to dig into the past. People's lives, especially that of track and field star Jesse Owens, fascinate her. Today she reflects on his life and accomplishments that she researched for her updated ebook: Jesse Owens: Legendary Gold Medal Olympian. Her award-winning biographies and history books include both nonfiction and fiction for children. She has also written for adults.
Looking Back at the 1936 Olympics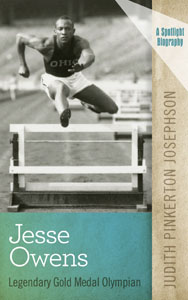 Eighty years have passed since Jesse Owen's triumph in the 1936 Olympics. The first African American to win four gold medals, he stunned German dictator, Adolph Hitler, who had hoped to prove his racist theory of Aryan supremacy. NBC Sports recently aired "More Than Gold," a documentary drawing heavily on film segments and firsthand accounts. The movie Race (view movie trailer: Race, Trailer) about Owens makes a powerful statement. Owens's  accomplishments have been featured on the nightly news and in Parade Magazine ("Remembering Jesse Owens"). In 2013, PBS's American Experience Series profiled Jesse Owens. Throughout, Jesse's three daughters have contributed insights and anecdotes about their famous father.
Eight decades later, why all the hoopla honoring this athlete? Here's why. Jesse Owens was so much more than a stellar athlete; he was an American patriot, a role model and advocate for young people, a humanitarian, devoted husband and father, and a well-respected gentleman in spite of the racism of the era.
Born in 1918, Jesse Owens had been training for this day ever since junior high school, when he started breaking records for his age.  In college at Ohio State University, at a 1935 track meet in Ann Arbor, Michigan,  he broke four world records in forty-five minutes. Ohio State was where Jesse encountered young coach and former Olympic hopeful Larry Snyder, who became a close friend and mentor and part of Owens's family. Talented athletes always benefit from having mentors like Snyder and Jesse's junior high coach Charles Riley.
For more than a century, the Olympic games have been the greatest athletic competition in the world, an event where years of training culminate in the best of the best. But the Olympics in which Owens excelled differed greatly from modern Olympics. Today's athletes communicate electronically, wear top-of-the-line equipment, and can expect lucrative endorsements when they excel. Jesse Owens and his fellow athletes gathered around a Victrola to listen to music, wrote real letters, and sent telegrams to their families. Owens arrived with only one pair of running shoes. Coach Snyder, worried that the cinder tracks would soon destroy those shoes, went out and bought Jesse Owens a second pair.
Jesse Owens had class. When he won the gold medal in the 100-meter race, he thanked his Olympic hosts, saying that Berlin was "a beautiful place, a beautiful city.  The competition was grand.  But I was very glad to come out on top."  Proudly, he wore the winner's laurel wreath and saluted his flag. His winning four gold medals surprised the world and infuriated Hitler, who called Owens and other African American teammates America's "black legions." Hitler's close associate declared Jesse and his teammates unfit to compete with "human" athletes, akin to allowing a gazelle or a deer on the team.
A Hero Comes Home
Jesse Owens returned home to an America with segregation and Jim Crow laws still in effect. Despite the ticker tape parades and speaking invitations he received, job offers never materialized. Even when a reception was given in his honor, he and his wife had to ride the service elevator to attend.
The Olympic motto, which means "faster, higher, stronger," doesn't include the word "winning." The famed Olympic five intertwined rings aren't gold. Yet Jesse Owens embodied that motto and he did win gold medals.  At the Olympics and in his life, he succeeded in spite of the racism of his day, poverty, and other obstacles.  He met these challenges with strength, perseverance, humility, and grace. A man of determination and courage, he rose above the bigotry of the era to become a consummate athlete, humanitarian, friend of youth, and ambassador of sports.
Bravo and well done, Jesse Owens! Kudos to your beloved family, who have honored your legacy in charitable works through the Jesse Owens Foundation at Jesse Owens Memorial Park and museum in Alabama.
Read More about Jesse Owens
To read more about track and field hero Jesse Owens, check out Josephson's newly revised and republished ebook biography of him, Jesse Owens: Legendary Gold Medal Olympian, from eFrog Press.