Give the Gift of Reading: Our Recommendations for Ebooks for Children
As a former teacher, I can think of no better gift for children than books. If you want to encourage reading, help kids see how special books are. Need some last-minute suggestions? Ebooks are the way to go! Here are some of eFrog Press's recent titles that would make great presents for the children in your life.
Children's Fiction
Smoky: The Cowhorse by Will James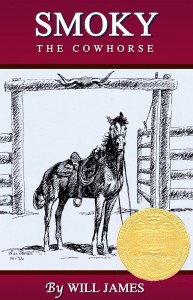 This children's classic, and winner of the 1927 Newbery Medal for children's literature, is the unforgettable story of a horse—from his first hours on the prairie sod to his final years out to pasture. Smoky grows up wild, strong, and wise to the ways of the range, fighting wolves and braving stiff winds. Clint, a bronco-busting cowboy on the Rocking R Ranch, thinks the spirited animal is the finest little horse he ever saw. After many adventurous years with Clint on the Rocking R, Smoky mysteriously disappears, only to turn up later as an outlaw bucking horse on the rodeo circuit.
"There have been many horse stories. But not one of them can compare with this book."
— New York Times Book Review
Young Adult Fiction
Shenandoah: Daughter of the Stars by Nancy Johnson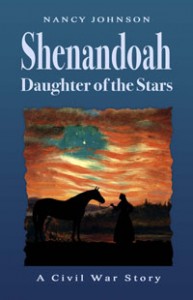 During the turbulent years of the Civil War, three young people struggle to follow their dreams as the war devastates their homeland and their way of life in the Shenandoah Valley of Virginia in this final installment of Johnson's Civil War trilogy.
Hannah Yeager works hard on her family's farm and teaches in a nearby school, while remaining loyal to the Union. Secretly, her fourteen-year-old heart  dreams of true love. What she finds is a handsome Confederate colonel. Hannah's thirteen-year-old brother, Willy, is spirited and headstrong. He rebels against his family's values and seeks adventure by joining an outlaw raider band, terrorizing the Union Army.
"This story will appeal to young and old alike, especially fans of Civil War fiction. While this book is the third in a series it can easily be read as a stand alone…. A great Civil War fiction tale that allows readers to step into the lives of three unique characters!" — Readers' Favorite
Available in print and ebook format.
The Way of the Wilderness by Jess Walker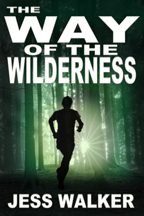 Sam West thought he knew what it was like to feel alone in the world. He has been abandoned by his mother, neglected by his alcoholic father, and ignored by every foster parent he was sent to. At fifteen, Sam decides to find his mother in search of a future with the woman he barely remembers. But when his bush plane crashes in Northern Ontario, Canada, a vast expanse of untamed wilderness, Sam is the sole survivor and utterly alone.
Determined to live and somehow make it back to civilization, Sam uses every ounce of knowledge to fight the elements, the treacherous predators, and most of all, to keep his head in the game of survival. After a near-death encounter with a bear shakes him to his core, the appearance of a mysterious mountain man surprises him the most. Together, they embark upon a long journey to find the world again, a world that will be forever different to these two survivors. But Sam also finds something he never thought possible; he finds the friendship and the love he always wanted, forged in the solitary landscape of the wilderness.
Available in print and ebook format.
Nonfiction for Children
The Spotlight Biography Series focuses on real lives of inspirational people, and is perfect for introducing kids to nonfiction. Here are three titles now available as ebooks for the first time.
Thomas Nast: Political Cartoonist by Lynda Plueger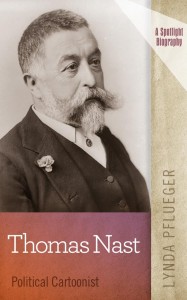 Thomas Nast became a voice of justice through his political cartoons. He became famous for his depictions of the Civil War, his political party illustrations, and for his help in developing the now-popular image of jolly old Saint Nick. But his biggest battle came in his own hometown, where he decided to go up against William "Boss" Tweed and his Tammany Hall collaborators—the notoriously crooked leaders of New York City, bribing and laundering money into their own overstuffed pockets. Nast was never intimidated by threats and he never backed down, even when his life was threatened. Through his political cartoons he made a difference, and helped bring the Tweed Ring to justice. Thomas Nast: Political Cartoonist illustrates the power of art and conviction and the journey of this American icon.
Jesse Owens: Legendary Gold Medal Olympian by Judith Pinkerton Josephson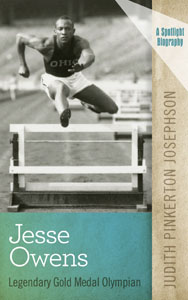 "I always loved running," said track-and-field legend Jesse Owens, who as a boy could outrun all his playmates. That blazing speed helped Owens set track records in junior high, high school, and on into college at Ohio State University. At one Big Ten meet, he smashed three world records and tied a fourth in 45 minutes. By the time Owens competed in the 1936 Summer Olympics in Berlin, Germany, people used words like "express" and "comet" to describe him. Germany's leader, Adolf Hitler, and his Nazi party believed that Jews, African-Americans, and other groups were inferior beings. Jesse Owens proved them wrong by winning four gold medals.
This previously published biography contains updates, revisions, a new cover and photos, and hyperlinks to educational websites. Jesse Owens succeeded in spite of racism, poverty, and other obstacles. He met these issues with strength, perseverance, and grace. A man of determination and courage, he rose above the bigotry of the era to become a consummate athlete, humanitarian, friend and role model for young people, and an athletic ambassador.
Gary Paulsen: Adventurer and Author by Edith Hope Fine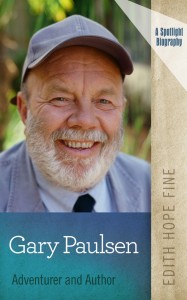 With more than two hundred books to his credit, Gary Paulsen is fast becoming an American legend. A popular children's author, Paulsen draws on life experiences to write mystery, memoir, adventure, humor, and survival, including the best-selling Hatchet. He has run the Iditarod, survived violent sea storms, picked crops, worked at carnivals, been blown off a mountain, plunged through lake ice in the dead of winter, and had his pants catch fire while training his dogs. The result is books people love to read.
Against all odds, Gary Paulsen has become a popular, prolific children's writer. Mystery, memoir, adventure, survival, and humor—he's done them all. Paulsen draws on life experiences to create books young people love to read. Kids who love his books will be fascinated by Paulsen's life story.
 Gift Suggestions
What children's books do you love to gift?