Jesse Owens: Legendary Olympian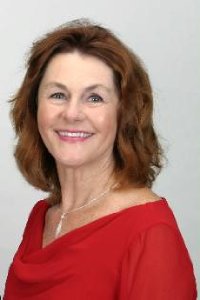 Judith Josephson loves to dig into the past and is fascinated by people's lives. A former teacher, Judith Josephson has written stories, columns, and articles for children. Her award-winning biographies and history books include both nonfiction and fiction for children. Jesse Owens: Legendary Olympian is her most recent title.
In February, we celebrated African Americans. In addition, all eyes were trained on Sochi, Russia, where the Winter Olympics took place. Each day's sports coverage featured athletes in blazingly colorful athletic outfits. Results of each competition were instantly photographed, tweeted, emailed, and recorded in real time on television. For more than a century, the Olympics, summer and winter, have represented the greatest athletic competition in the world, an event where months and years of training culminate in the best of the best, producing surprises, disappointments, and heroes.
1936 Summer Olympics in Berlin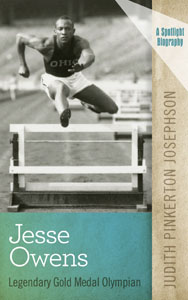 At a very different Olympics seventy-seven years ago, the 1936 summer Olympics in Berlin, Germany, African American track and field star Jesse Owens won four gold medals, surprising the world and infuriating Nazi dictator Adolph Hitler, who called Owens and other African American teammates America's "black legions." Hitler's close associate declared Jesse and his teammates unfit to compete with "human" athletes, akin to allowing a gazelle or a deer on the team.
Today's Olympics are different in many ways, but similar in others. Olympic athletes have always trained hard to reach this pinnacle of sports. Jesse Owens had grown up in poverty, but had been training for this day since junior high and high school days, when he started breaking records for his age.  In college at Ohio State University, at a 1935 meet in Ann Arbor, Michigan, in the space of forty-five minutes, he broke four world records.
Politics isn't supposed to have a role in the Olympics. But in 1936, the Olympics unfolded against Hitler's evil intents, racism in the U.S. and the gathering storm of World War II.  Since then, issues like the "Cold War," "Human Rights Violations,"  America's "Civil Rights Movement," and "South Africa's apartheid policies" have caused boycotts and affected outcomes.
Fresh-faced young people have always inspired those who watch the Olympics.  When Jesse Owens won the gold medal in the 100-meter race, he graciously thanked his Olympic hosts, saying that Berlin was "a beautiful place, a beautiful city.  The competition was grand.  But I was very glad to come out on top."  Proudly, he wore the winner's laurel wreath and saluted his flag. Jesse Owens had class. Similarly, earlier this year, American luger Kate Hansen, danced for the crowd and in spite of her 10th place finish, said, "I will be thankful for this moment the rest of my life."
Jesse Owens Came Home a Hero
While today's athletes communicate on I-Pads, I-phones, and more, Jesse Owens and his fellow athletes gathered around a Victrola to listen to music, wrote real letters, and now and then sent telegrams to their families.  For Jesse Owens, there were no lucrative endorsement deals or full-page newspaper spreads, just raw talent. He went to the Olympics with no snazzy outfits and one pair of track shoes.  (His coach went out and bought him a second pair, worried that Jesse's one pair would disintegrate on the crushed cinder tracks.) Owens came home a hero. Yet as an African American in 1936, even when a reception was given in his honor, because of his race, he and his wife rode the service elevator to attend. In later years, Jesse raced against horses for money to feed his family.
The Olympic motto, which means "faster, higher, stronger," doesn't include the word "winning." The famed Olympic five intertwined rings aren't gold. Yet Jesse Owens embodied that motto and he did win gold medals. At the Olympics and in his life, he succeeded in spite of the racism of his day, poverty, and other obstacles.  He met these challenges with strength, perseverance, and grace. A man of determination and courage, he rose above the bigotry of the era to become a consummate athlete, a humanitarian, a friend of youth, and an ambassador of sports.
Download Free!
To learn more about track and field hero Jesse Owens, check out my newly revised and republished ebook biography of him just out from eFrog Press:  Jesse Owens: Legendary Gold Medal Olympian,  (Spotlight Biography series)  Free download from Amazon on May 13, 14, 30, 31 and June 4. Please spread the word!
Tags: 1936 summer Olympics, free children's book, Jesse Owens, Olympic gold medalist, track and field