Ebook Biography of Gary Pauslen FREE Today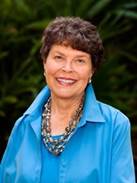 Gary Paulsen: Adventurer and Author is part of the Spotlight Biography ebook series for young readers. This collection of previously published, well-reviewed biographies will grow over the next two years. Next in line is Judith Josephson's award-winning biography on Jesse Owens. Download Gary Paulsen free on Tuesday, September 10. Download Barbara McClintock: Nobel Prize Geneticist free on Thursday, September 12.
Gary Paulsen is a writing machine, his books magnets for young readers, especially boys. His work has been translated into fifteen languages, and more than 15 million copies of his books—200+ titles—are in print. He's used more lives than a cat—during the Itidarod sled race, on a motorcycle journey, in storms at sea, and at a Minnesota lake where he fell twelve feet through thin ice, rescued by his beloved lead dog Cookie, all fodder for his writing.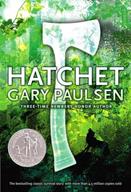 Most remarkable is Paulsen's ability to set different tones. From books like his rollicking Harris and Me, Liar Liar, Flat Broke, Crush, and Lawn Boy, to the phenomenally popular Newbery Honor Book Hatchet, from the searching Canyons to the poetic A Christmas Sonata, Paulsen's books fly off the shelves.
Paulsen's own childhood was rough. "My parents were drunks," he says bluntly of his itinerant upbringing. As a teen steeped in loneliness, he escaped to the woods and rivers of northern Minnesota, calling it "a kind of self-fostering." Paulsen is best known for his Newbery Honor survival story Hatchet.
Paulsen Does Research
Nancy Johnson's poignant eFrog Press blog post about writing her book My Brother's Keeper brought to mind Gary Paulsen's similar Civil War era research. Their focus on making history come to life for young people struck a particular chord as the nation notes the sesquicentennial of the battle that raged at Gettysburg, Pennsylvania. Paulsen's Civil War-based research resulted in Soldier's Heart, which frames the Civil War through the eyes of Charley Goddard, an underage soldier who enlists in the First Minnesota Volunteers.
Today we label the psychological wounds of war shell shock, combat fatigue, or PTSD. At the time of the Civil War, this wound to soldiers' minds and souls was simply called "soldier's heart."
The book's cover shows the discharge document for Isaac Babbitt, his editor's great-grandfather, who ran away to enlist as a drummer boy at age fifteen. For occupation, a clerk had written in fine copperplate hand, "Boy."
Paulsen did similar research for Nightjohn, where he blended experience with historical fact. Paulsen had discovered firsthand accounts of the lives of slaves. "I sat in my basement reading these [slave chronicles] crying every night," said Paulsen. In five years of research, he discovered that slaves who tried to learn to read could be killed. Still they persisted—learning, then teaching others by reading letters taken from the big house or pages of mail-order catalogs.
Because slaves were valuable, a master might prefer not to kill a slave for breaking the rule. Instead, the slave's thumb or a toe would be cut off as punishment. "Most of the owners were terrified of the slaves learning to read, because they knew they would want to be free," said Paulsen.
Paulsen's link to Nightjohn was personal. He knew how reading can change a life. It happened to him. Because of his sporadic schooling he had failing grades. As a young teen, he was handed a book by a librarian. He took the challenge, puzzling out the pages on his own until he was hooked. He fully understood how the slave called Nightjohn could help twelve-year-old Sarny figure out how letters formed of lines and circles in the dirt could make meaning. The knowledge that comes from reading is at the core of Nightjohn, and the plot is rooted in the true stories of slaves.
Librarian Handed Paulsen the World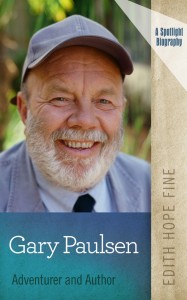 I was in the room when Gary Paulsen received the Margaret A. Edwards Award from the American Library Association for his lifetime contribution in writing books for teens. For some reason I turned my chair toward the librarians from around the country. I watched their eyes fill with tears as Paulsen honored their vital role as unsung heroes to the young people they reach. In his acceptance speech, Paulsen told of the librarian of his youth who had seen past his toughness and touched his heart. "When she handed me a library card," he said, "she handed me the world."
Recently my book group read Paulsen's adult Clabbered Dirt, Sweet Grass. This lyrical elegy to farm life captured us all. The first chapter about Harold and the horse is a must-read for all you fellow bibliophiles.
You'll do young people a huge favor too when you connect them to books by Gary Paulsen. His best advice is summed up in the words on his cap: "Read Like a Wolf Eats."
Please Share
What is your favorite Paulsen title? Have you recommended his books to kids? What was the result?
Tags: Edith Hope Fine, Gary Paulsen, Hatchet, Iditarod, sled dogs