From Idea to Publishing My First Book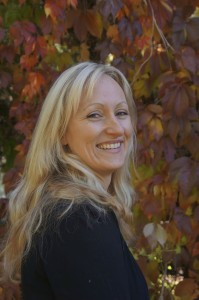 eFrog Press is delighted to share the publishing journey of another indie author. Lindsay Woolman is a freelance writer and young adult (YA) author who has always wanted to write books for teenagers. Her favorite kinds of books are ones that make her laugh and make her cry. She loves when she can get so engrossed in a story that she simply cannot put it down. She likes fast moving, funny books with twists and turns and quirky characters who tell the story and make her forget everything else.
Every author has a different story of how their book was born. My "first born" (The Perfect Pull) is actually a nine year old—a book that I wrote over a nine-year period of time that is. While I don't recommend taking almost a decade to write your first book, it is what happened to me, partly because I was playing the traditional publishing game.
Everything about my book, from the topic to how I approached my query letter, was always designed to sell it to a publisher. That is what I had been taught—that getting a publisher is the end goal.
I'm happy to say that the process of navigating self-publishing a print and ebook has been a million times more satisfying than I expected and actually a blessing. For authors who are new in their career, handing them a contract and allowing them to "sit and wait" must be exciting, but it could also be to their detriment.
The fact that my success is solely dependent on me (and not a faceless publisher "out there") is, I think, more of a recipe for making it long term. Maybe it doesn't come with fast cash with an advance, but knowing I can log right into my Amazon account and see the sales numbers makes it all the more real.
What Is the Story That Only You Can Write?
When I was growing up I had this weird disorder that I never spoke of. I loved how it felt to touch and twirl my hair and one day I started pulling it out without knowing why. When it came to a topic for my book, I decided that exploring a character with this same problem (but 10x worse) would be something unique and potentially interesting, as I know teenagers are drawn to anything out of the ordinary.
I got a summer job working for the forest service and started playing with the idea. The only problem with writing about something close to your heart is it's hard — REALLY hard. It was almost beyond my capability. But I was using logic here (for once!) because I knew this topic could be a recipe for getting noticed. The disorder, known as trichotillomania, usually develops between the ages of 11 and 13 and can become a lifelong problem.
If I would have just wanted to publish something (anything) by writing a YA book and putting it right on Amazon, I would definitely have picked easier, less personal subject matter. However, I'm glad that I stuck with this idea and kept hacking at it.
Moving Toward the Goal
In 2007, as soon as I completed the first draft, I entered a few chapters in a small Society of Children's Book Writers and Illustrators (SCBWI) writing contest and won. Then I quickly (we're talking 48 hours later) used that leverage to find a literary agent from Children's Writers Market. She started sending my manuscript out. As we got feedback from editors, I continued to tweak it, trying to create the "perfect manuscript."
There were near misses, but as the interest waned my book went into a black hole. No more curious editors and fewer emails from my agent. Honestly, it could have stayed in the black hole indefinitely. My agent didn't keep in touch with me very diligently. It was up to me to check on any progress, and to have the courage to end the relationship a few years later.
Once I was free of my agent and the idea of finding a big publisher as the end goal, everything happened fast. I decided it didn't need to be perfect—it needed to be PUBLISHED. I found the costs of self-publishing were not a big scary deal at all. I was between jobs and had time on my hands. I was astounded at the ease of and the reality that the publishing world had completely transformed right before my eyes.
Making Stuff Happen—Publishing the Book
When I came to eFrog Press for help with marketing, I had published The Perfect Pull two months earlier, with both a print version and ebook. I felt like I knew it all and also had NO IDEA what I was doing. I wanted a teammate.
It is very disorienting to spend all this time writing alone and then suddenly share what you've created with the world. It feels like you are feeding this thing to the wolves (Haha). This is brand new territory and I really wanted ideas and support beyond what my friends and families can give.
I wanted help with the little things, like how to use categories and keywords on Kindle Direct Publishing, and the bigger things like a marketing plan and exploring speaking opportunities locally.
Download Free
The Perfect Pull is available free on Tuesday, February 26, at Amazon. Don't have a Kindle? No problem. Download the free Kindle app for your smart phone, tablet, or computer.
Please Share
Tell us about your publishing journey. Have you worked with an agent? Have you self-published? We would love to hear your story.
Tags: free ebook, free Kindle book, trichotillomania, young adult novel