Ebooks Make Great Gifts for Kids!
I just smile when people tell me that kids don't like ebooks. Have you ever seen a small child with an iPad scrolling through a vibrantly colored picture book? Have you seen the soaring stats on the sales of digital children's books?
"Children's ebooks grew by 89% in July 2012 versus the same period last year — a fast growth rate, to be sure, but much slower than in early 2012 when children's ebooks saw monthly growth rates of 475.1% in January and 177.8% in February." — Jeremy Greenfield, Digital Book World, November 1, 2012
How Can You Gift an Ebook?
All of the big ebook sellers provide a simple way to give an ebook as a gift. I don't mean a gift card. I mean there is a method to send a person a specific ebook that you think they would enjoy reading. For example, Barnes & Noble's website allows you to select the book you want to gift and then click on "Buy as Gift" (to the right of the Buy Now button) to send the gift to the recipient. On Amazon, find the book you'd like to send and select the "Give as a Gift" button (to the far right of the page, under the Buy button).
A Few Recommendations
Now for some surefire recommendations for quality ebooks as Christmas gifts for those special little ones and teens from eFrog Press.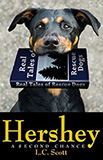 Hershey: A Second Chance by L.C. Scott
A story about an endearing Doberman who is adopted by eight-year-old Dylan and his family. Readers learn about the advantages of adopting an older dog and also about the Doberman breed.  Dylan struggles with reading and Hershey struggles with sitting still. When Dylan decides to enroll Hershey as a reading dog at the local library, they embark on a new adventure filled with twists and turns that neither could have predicted. Ages 7 & up.
FREE Saturday, December 29, and Sunday, December 30.
---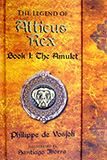 The Legend of Atticus Rex Book 1: The Amulet by Philippe de Vosjoli
In this adventure fantasy set in ancient Rome, an Italian mastiff plays a pivotal role (another good read for dog lovers!). In the first book of this trilogy, the Great Spirit Dog, Atticus Rex, is summoned from the Underworld to protect life on Earth and vanquish the wicked shadow creatures brought forth by evil Volgoths. This page turner is beautifully illustrated by Santiago Jborra . Want to know more? View the book trailer. Ages 7 & up.
---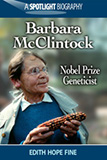 Barbara McClintock: Nobel Prize Geneticist by Edith Hope Fine
This biography of Barbara McClintock, the first woman ever to receive an unshared Nobel Prize for Physiology or Medicine, is an inspirational read for budding scientists—especially young girls. McClintock research maize and discovered "jumping genes" which was a breakthrough for geneticists. Read this fascinating portrait of a scientist who harnessed her dreams and her intellect to challenge the world's understanding of heredity. Add a little nonfiction to your gift list.
---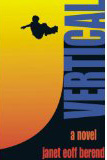 Vertical: A Novel by Janet Eoff Berend
High school freshman Josh Lowman comes alive when he skateboards but almost falls asleep when he goes to class. Josh struggles with a moral dilemma in this realistic portrayal of a young teen struggling to figure out who he is and what he believes in. His friendships with a fellow skater, a girl in his English class, and a cool math tutor (a college student who skates) slowly steer him toward a new kind of courage.The skateboarding scenes give the reader a real understanding of the sport and will appeal to teens who love this sport. Ages 11 & up.
---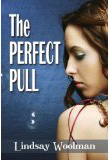 The Perfect Pull by Lindsay Woolman
Free on  Amazon, Wednesday, December 19
Fifteen-year-old Alyssa Simone suffers from trichotillomania, a compulsive urge to pull out  hair. She attempts to blend in at a new high school while her mother, a Barbie doll look-alike thanks to plastic surgery, stars on a reality show and coaxes Alyssa in front of the camera. As if that were not enough, Alyssa worries about never having been kissed while her best friend from her old high school constantly texts her updates of her numerous romantic conquests. Ages 11 & up.
---
What do you recommend?
We would love to hear your recommendations for ebooks for children and teens. Please share your favorites with us.