The Author's Dilemma: Website or Blog?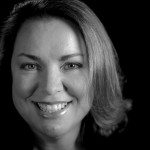 Roxyanne Young
eFrog Press is delighted to welcome Roxyanne Young as a regular contributor. Roxy is a children's author and photographer with extensive knowlege about websites. To connect with your readers online, you may want to create a web presence. In this post, Roxy covers the basics in clear, non-techy English.
If the Internet has revolutionized the publishing industry, it's revolutionized the marketing industry, too. Just twenty short years ago, we were all marveling over CDs and lamenting the demise of the vinyl LP. The Big Thing then was America Online. Live chat with real people all over the world. Amazing. We were fascinated by websites and e-commerce. We could shop from our living rooms via online catalogs and have packages show up at our doors. Amazon.com became the world's bookstore, and then the world's shopping mall.
In the last two decades, authors have been empowered by electronic publishing options, too, thanks to publishers like eFrog Press. Even traditional houses are embracing ebooks. But it's not enough just to write a book anymore. These days you have to be your own marketing department, too. The Big Thing now: your Author Platform.
Websites, blogs, Facebook, LinkedIn, GoodReads . . . where do you start? And really, how do you deal with the monumental time suck of building and maintaining that platform?
The easy answer: Build a website that includes a blog and integrate it with the social media outlets you use the most.  Over the next few weeks I'll be outlining just how to do that, but let's start with an overview.
If I have a blog, do I really need a website?
Yes, you do. A blog is an ever-growing collection of posts that changes every time you update your status with a new message. A website, though, is a collection of static pages with content that doesn't change much at all.
There are benefits to both, which is why I recommend having a website with an integrated blog, or a blog that offers static pages that can be used as a website. WordPress.org offers a good option here.
Bonus: Google's search engine algorithm loves frequently updated content that is relevant to the metadata attached to the page, so WordPress blogs, which offer users easy search engine optimization, tend to rank pretty highly on Google searches.
How to Get Started
Make a plan. There are four pages every author's website must have:
Home

Your welcome mat to the world. You've got about three seconds to grab their attention.
Showcase newest projects or updates on reader favorites (new releases, paperback, awards and honors, NYT Bestseller, etc.
Include cover art for your newest book, reader favorites and always thank the cover artist for their work. Link to their website if you can — I'll explain reciprocal linking in a later post, but this is an important element of driving traffic to your site.
Post information about upcoming speaking events, book signings, school visits, etc.

Bio/About

Have a couple of options here. One short, blurb-y, third-person bio of a few lines and one longer, more personal message that will help readers get to know you better.
More than one Bio entry offers media outlets a couple of options, depending on their editorial style.
Include at least one current professional portrait, two is better. When print and online publications or groups where you're going to be speaking need a bio of you to include alongside the article you just submitted or the promotional messaging they're sending out to their membership, the person doing the actual work of putting it all together is probably up against a deadline, so make it easy for them and give them a couple of options: a casual pose, a formal pose, different clothes, different setting. You never know what their editorial style might need.

Include a high-resolution and low-resolution copy of each photo — explanation on this one in my next post.
Do not include poorly lit, poorly shot photos or pictures that have other people in them (unless that's part of the story). Your portrait should be print-ready and professional.

Contact

Once upon a time, this was a simple "here's how to email me" page, but now, you can collect – with permission – fan email and contact information so you can proactively send them notices of new releases and other book-related updates.
include your "Find me on Facebook, LinkedIn…" links here, with the appropriate icons.
There are many simple contact form options in WordPress.

Portfolio

This is where you post each of your published works with book cover art and a buy link to your favorite online bookseller. Don't be shy. Make it a big "Buy This Book" button.
Don't have any published works yet? You could post a few works-in-progress and include photos of you on your research trip, or photos that are relevant to the book topic.
The key element in all of that is "relevant." Keep your content on topic – you and your books. Write short paragraphs. People just don't read long passages online. Bullet lists work well, though, because they're easy to scan.
Above all, keep all the information on these pages relevant to you and your books. Search engines are all about relevance. If your page content matches the page meta title, meta description, and metatags (keywords), you'll have a higher relevancy rating. Higher still if the content on the page is updated regularly.
Question for Discussion
My book won't be ready for publication until next year. Do I really need to worry about a website and a blog and all that already?
Next up: How to Optimize Images for the Web
Tags: author blog, author website, ebook website, website components