Facebook 101: Create an Author Presence
The Social Media Goddess will unveil secrets and strategies to keep your social media presence  effervescent and effective.
Friends? Fans? Likes? Walls? Timelines? If you've even surfed a little bit on Facebook some of these terms may sound familiar. But do you know what they mean? Facebook is nothing if not constantly changing and, oftentimes, confusing.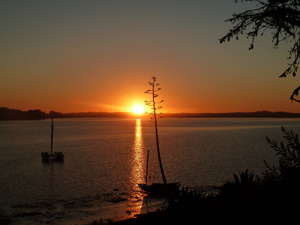 We're here to help shine some light on the most recent changes and help you decide if Facebook is the right corner of the Internet for you to camp out and promote your writing.
Facebook is a social networking website that launched in 2004 and currently has more than 900 million active users. That's quite the audience! Users need to register before using the site and can create a personal profile, add other users as "friends," and share messages, status updates, and photos. They can also "like" business pages of various companies, schools, restaurants, and even authors like you and receive updates about those businesses/brands (Facebook uses the term "business" very loosely).
The first thing to know is that there are two main types of pages on Facebook— personal profiles and business pages. How to know which is right for you?
A business page is the appropriate medium to promote yourself as an author. As an author, you are a brand and are marketing your books and writing on Facebook.  If you want to keep a personal profile page for your family, real-life friends, and others; you can certainly have both. Just remember that you have two separate audiences.
A few things authors should note about business pages:
Business pages can have fans but have limited access to personal profile pages for security reasons. Your readers are more likely to feel comfortable "liking" your business page than "friending" your personal profile.
Business pages do not have friend lists. Instead, they have a fan base. Your readers are your fans, not your friends (an important social media distinction to remember).
Business pages, like personal pages, offer the ability to share photos, post status updates, and other interactions — all of which are shared with your fans.
Facebook's New Timeline
Earlier this year, Facebook rolled out its new Timeline, which effectively replaced the old Wall look and feel of both personal and business pages. The Timeline is the main landing page your fans will see for your Facebook brand and defines your business page.
The Timeline favors imagery. It shows the story of your brand in chronological order, so you can showcase important dates in your history (such as book releases, your birthday, and other milestones). You can add both a cover image and profile photo to your timeline. Facebook explains more here: https://www.facebook.com/about/pages.
Got questions? Want to share your Facebook story? Tell us about it in the comments.
And, of course, go check us out on Facebook at www.facebook.com/efrogpress and become a fan!
Tags: authors, business page, Facebook, fans, social media for authors, writers