The best writing advice from children's authors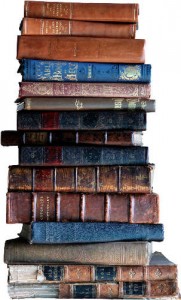 Last Saturday I heard a very inspiring talk that motivated me to do further revisions on two aging manuscripts. Below are 13 key points from Lin Oliver, author of 25 books for kids and co-founder and executive director of the Society of Children's Book Writers and Illustrators (SCBWI).
Since 1971, she has attended 41 annual conferences and listened to speeches by many of the best children's authors of our time. When she visited the San Diego chapter of SCBWI, she shared authors' quotes that keep her inspired and guide her writing. These words of wisdom are not limited to children's literature but apply to all good writing.  I hope they inspire you too!
Here is Lin Oliver's Baker's Dozen of Quotes:
1. Judy Blume: Write the kind of book you like to read.
2. Bruce Colville: Follow your weirdness.
3. Susan Petrone: Begin [your story] on the day that's different.
4. Sid Fleischman:  Always write in scenes.
5. Richard Peck: The most important skill of storytelling is listening.
6. Read your work out loud.
7. Richard Peck: Be emotional but not sentimental.
8. Jane Yolen: It is not a children's book if a child doesn't solve the problem.
9. Read children's books.  Read deeply. Have your own individual canon.
10. Paula Danziger: Follow these three steps:
1)   Come up with a character you love.
2)  Think about what she wants most in the world.
3)   Decide what is keeping her from getting it.
Your job as a writer is to keep characters from getting what they want most until they deserve it so readers can root for them!
11. Sid Fleischman: In writing, nothing is wasted but the paper.
12. Keep a journal.
13. Know yourself and know what you're good at. Write from your strengths.
Thanks go to Edith Fine for sharing her notes typed into her new iPad so I could piece this list together. I only wish you could have heard all of Lin Oliver's examples.
I have been thinking about my own canon—books that have influenced me and that I treasure. Two children's books that come to mind are Goodnight Moon by Margaret Wise Brown and Frog and Toad are Friends by Arnold Lobel. I love the rhythm and repetition of the classic Goodnight Moon and have fond memories of reading it aloud to my children. I have always loved frogs (thus, eFrog Press) but the endearing friendship between Frog and Toad and their enchanting adventures made it a book I was always willing to read "just one more time." The very kind of book I want to write.
I am still working on the adult section of my canon but finalists include William Faulkner's As I Lay Dying, Anne Tyler's The Accidental Tourist, and, perhaps, Vanessa Diffenbaugh's The Language of Flowers.
Do you have a canon of books that you reread for inspiration? Are there quotes that motivate you to continue writing? Please share.
Tags: Author advice, children's authors, writing