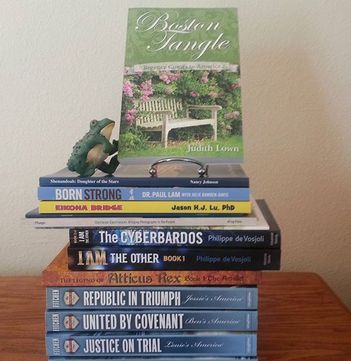 What We Can Do for You
Professionally edit your manuscript (developmental, copyediting & proofreading)
Design your book cover
Format both your ebook and print book
Walk you through the publishing process
Writing Retreat
Do you dream of getting away to write, to interact with other writers, and to get your creative juices flowing? Combine your summer vacation with this inspirational retreat in a beautiful mountain meadow. The Writing & Qigong Mountain Retreat is designed for both novice and experienced writers. Don't even know how to pronounce qigong? The gentle, rhythmic movements of qigong reduce stress, build stamina, and increase vitality.
Treat yourself! Enjoy two days in the meadowland of Lassen National Forest while you hone your writing skills and explore the energy generated by qigong. Participate with Linda Scott, owner of eFrog Press, in a hands-on writing workshop to put sizzle in your writing, whether you want to publish or not. Robin Malby, Master Trainer for Tai Chi for Health, will weave in qigong and tai chi ruler exercises that will increase your tranquility and unleash your creativity. Details and registration information.
Testimonial
Linda Scott at eFrog Press was instrumental in not only the editing process but also the publishing of my book Angela Rock's Advanced Beach Volleyball Tactics.  Linda's knowledge of exactly the right sequence of book production (editing, design, layout and marketing) was just the kind of guidance I needed to get this project done. eFrog not only helped me finish the book but was there at my first book signing, directing me to professionals in the social media circle and gave me just the right amount of reassurance and direction to make my book something I am very proud of.
eFrog was the perfect solution for me, a first time author, and I would recommend them for any author who wants to see their book get finished book edited and published in a timely and professional manner. More testimonials

Angela Rock is one of volleyball's most decorated players and coaches, both indoor and on the beach.

Recent Titles
eFrog Press provides publishing services for children's books, fiction of all kinds, memoir, business books and more. See some 2016-2017 titles below. Click on covers for more information.

Save
Save
Save
Save
Save
Save
Save
Save
Save
Save
Save
Save
Save
Save
Save
Save
Save
Save